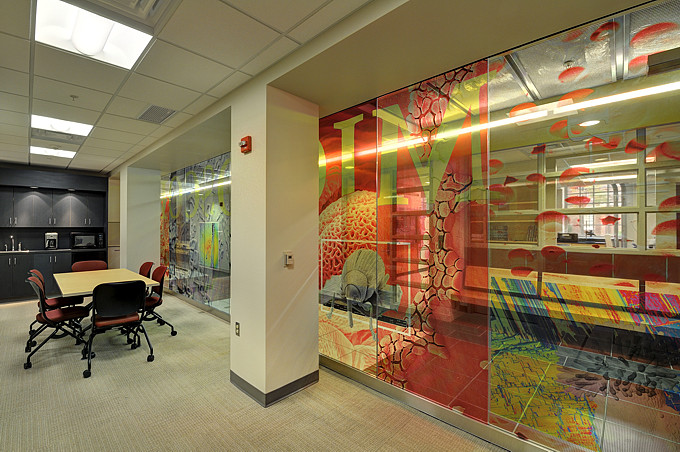 Upham Hall, Miami University, Oxford, Ohio

Client: Annette Miller Architects, Dayton, Ohio
In most instances, I am asked to photograph a specific subject: a certain architectural element, a room, or a building. Yet, in almost every case, the true meaning of that subject depends to a large extent on its context -- on what surrounds it. So I always try to include in my compositions enough contextual information to tell a satisfying story about the primary subject. Here, the primary subject is the colorful transparent panels. By themselves, they are very interesting and entertaining; but by showing the break room on the near side of the panels, as well as the hallway, other rooms and the view out the window on the other side of the panels, one can get a clear understanding of how the panels function within their context.