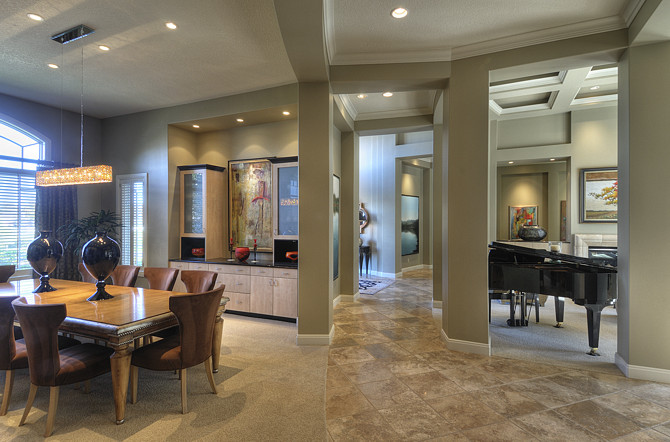 Private Residence #1, Dayton, Ohio

Client: Jim Bauman Design, Englewood, Ohio
A home is a refuge from the elements, a place of security and comfort. This home is all of that, while offering ample views of the outdoors, using natural materals liberally, and allowing natural light to blend with artificial light. To capture these qualities, I combined four different exposures using high-dynamic-range techniques. And by using a very wide-angle lens, I was able to show more than one room at a time and suggest how people might move between them.