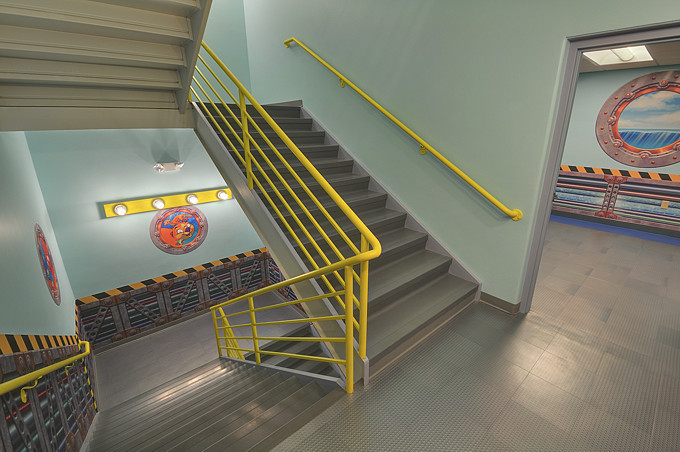 Fairhaven Church, Kettering, Ohio

Client: Ruetschle Architects, Dayton, Ohio
Sometimes, the "minor" spaces tell as much of a story as the "major" spaces. Leaving no detail unattended, the architect used bright, appropriate colors, details and artwork to set the stage as children descend to the "undersea" basement in this church. My goal with this image was to capture a sense of the dynamics of this staircase through composition and a wide-angle lens, and to capture all of the values of light through HDR (by combining several different exposures).