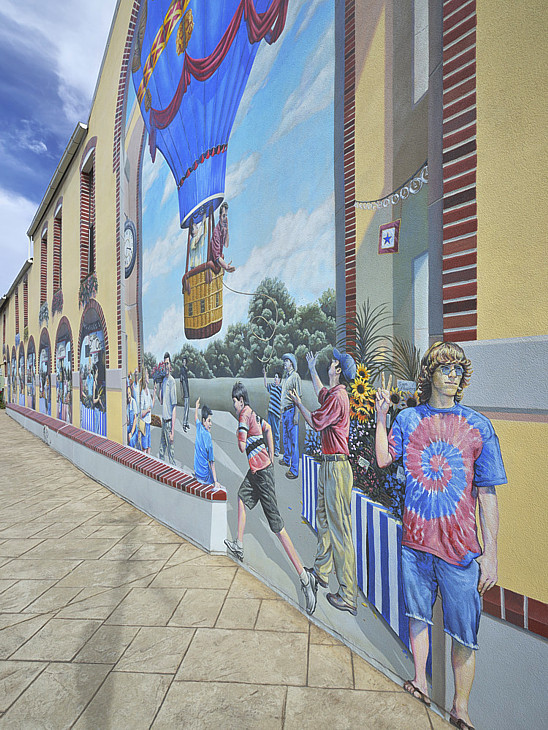 Image for Display at Wright-Patt Credit Union, Troy, Ohio

Clients: Wright-Patt Credit Union, Dayton, Ohio
Wright-Patt Credit Union has been "personalizing" its branches by displaying large prints of images of local landmarks that are recognizable by their clientele. In this case, the landmark is a wall painting (trompe loeil) in downtown Wilmington, Ohio. Because this painting has an extremely long, low proportion, my challenge was to make a vertical image out of it to meet my client's specifications. This was only possible by using a very wide-angle lens and a small aperture for extreme depth of field.