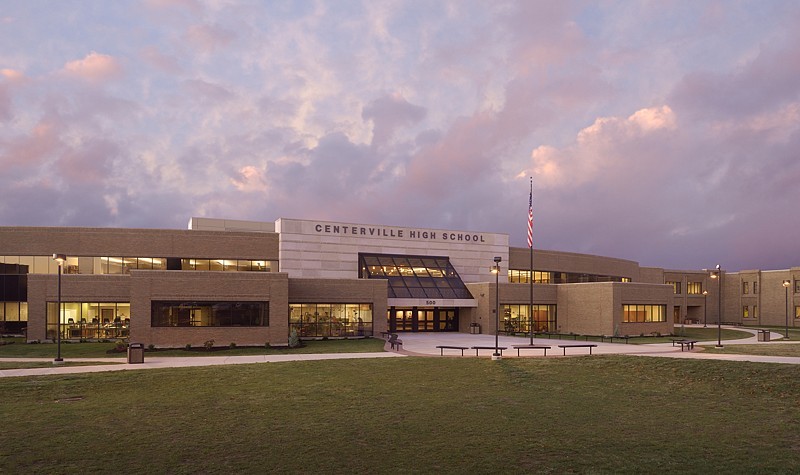 Centerville High School, north-side addition

Client: Levin Porter Associates, Dayton, Ohio
My goal with this image was to emphasize the inviting design of the school's main entrance and provide glimpses into several classrooms. So I photographed it at dawn, just as the sun was breaking the horizon. This provided enough light to differentiate the forms and surfaces, but the light was still warm and diffuse enough to complement the building's design features. As luck would have it, though, the existing sky was uninteresting, so I blended in one from my archive of sky photos, adjusting its color, value and contrast to complement the light on the building.