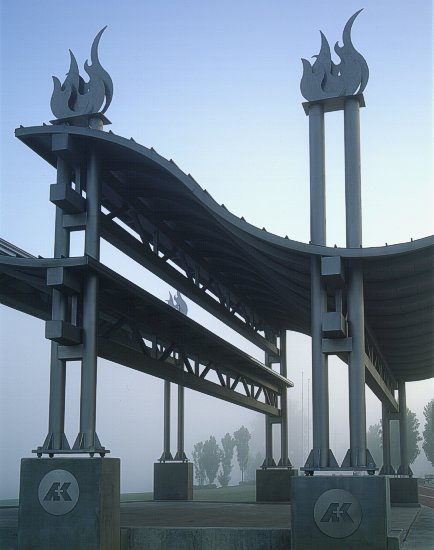 AK Steel Pavilion, Middletown, Ohio

Client: Pinnacle Architects, Dayton, Ohio
When I started my new career in architectural photography in 2000, I showed my portfolio to many of the local architects. That portfolio consisted of images of trees, rocks, waterfalls and other natural subjects -- but no architecture. My first assignment was for this client, who saw something he wanted in my photos: a keen sense of composition and an ability to work with available light. So he made a leap of faith and hired me to photograph this pavilion, allowing me the freedom to visit it on several occasions, to capture it in the best light. The images I made helped this project win a Gold Award in the Ohio AIA (American Institute of Architects) competition. The rest is history; this success helped me gain a foothold with other architects, and my business has continued to grow steadily since then.