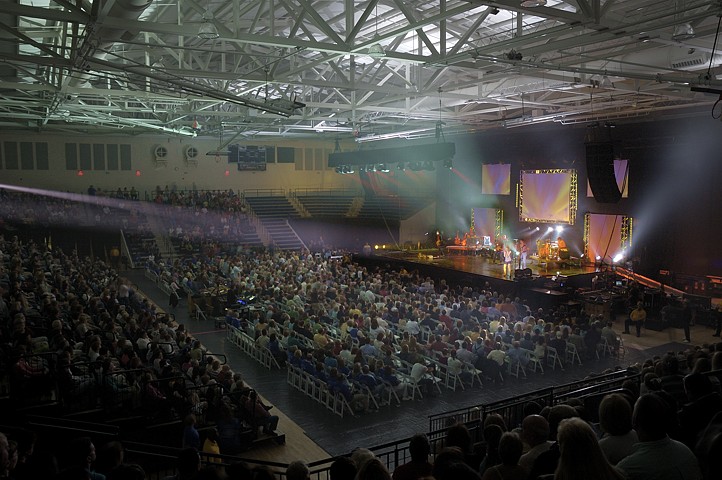 Trent Arena During Leann Rimes Concert, Dayton, Ohio

Client: Ruetschle Architects, Dayton, Ohio
In designing this structure, it was essential to make it flexible enough to adapt to a wide variety of activities. In this photo illustration, I attempted to show how the space can be transformed from a basketball arena into a concert hall through the creative use of light, staging and seating. At the same time, I felt it was critical to show enough of the superstructure, scoreboard and bleachers that the viewer would recognize the space for what it is, thereby enhancing the appreciation of its adaptability. But because the light on stage was like sunlight, and in the seating areas like moonlight, I had to combine five different exposures to create this effect.