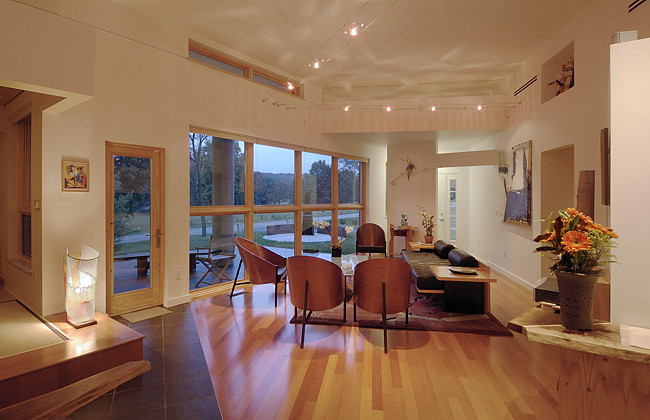 Private Residence #2, Dayton , Ohio

Designed by Takashi Kawai, Dayton, Ohio
This modest but elegant home makes extensive use of natural materials and offers open views to the outside, celebrating both nature and human ingenuity, with a particularly Asian influence. By photographing this living room in late-evening light, I was able to capture a harmonious balance between warm and cool colors. And I felt this angle highlighted the designer's keen sense of proportion and detail.