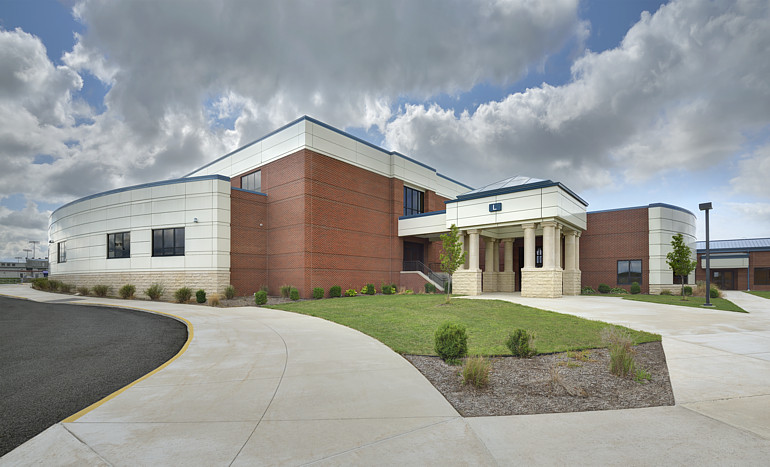 Merrillville High School, Freshman Academy Addition, Merrillville, Indiana

Client: LWC, Inc., Dayton, Ohio & Richmond, Indiana
Sometimes, conditions are just terrible for photography. In this instance, when shooting from the angle that best told the architect's story, the camera was facing directly into the sun, and the main elevation faced north. It helped that clouds came along to block the sun, but, still, everything I wanted to highlight was in shadow. This was the dreaded "impossible photo"! But by making half a dozen different exposures, combining them through HDR (high dynamic range) techniques, and making many adjustments in post-processing, I managed to salvage a usable image. The clouds you see are the clouds that were actually there at that moment. When you move the cursor over the image, you'll see one of the middle exposures I made for HDR, for comparison.