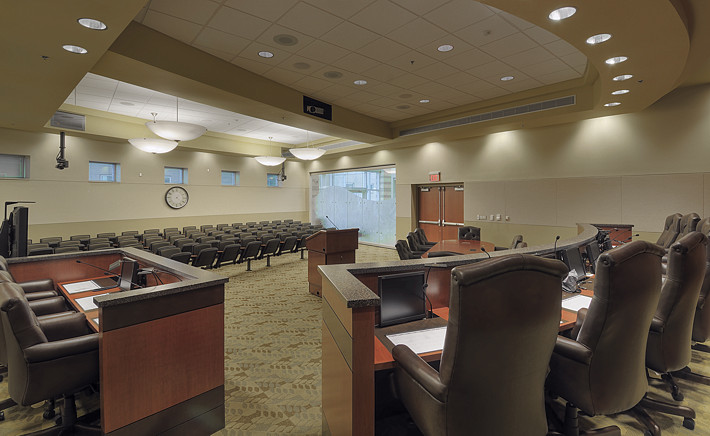 Springboro Municipal Building, Springboro, Ohio

Client: Lorenz Williams, Inc., Dayton, Ohio
Most people see a courtroom from the gallery. I shot from that direction, too, but this "judges'view" shows features not usually seen, such as the semi-transparent wall to the lobby, projectors, and the judges' desks and media. Note the control of light (using HDR photo techniques).