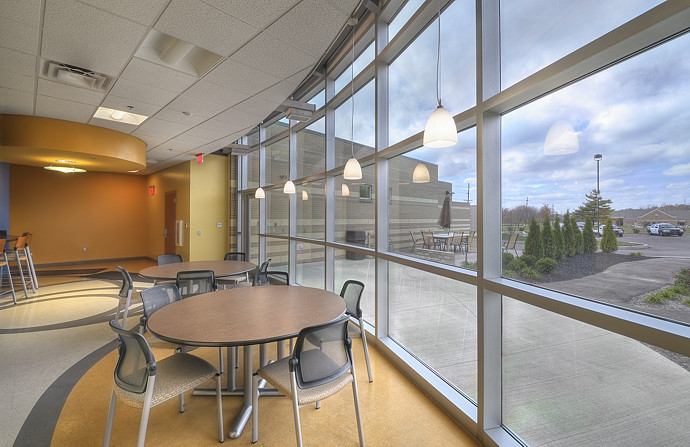 Springboro Municipal Building, Springboro, Ohio

Client: Lorenz Williams, Inc., Dayton, Ohio
I felt the story here was the inside/outside feeling of this lunch area, as well as the dynamic curved patterns of the windows, ceiling and floor. And in order to explain the purpose of this building, I included the police cars in the parking lot. Finally, to capture the full range of light, I needed to combine several exposures using HDR (high-dynamic-range) techniques.