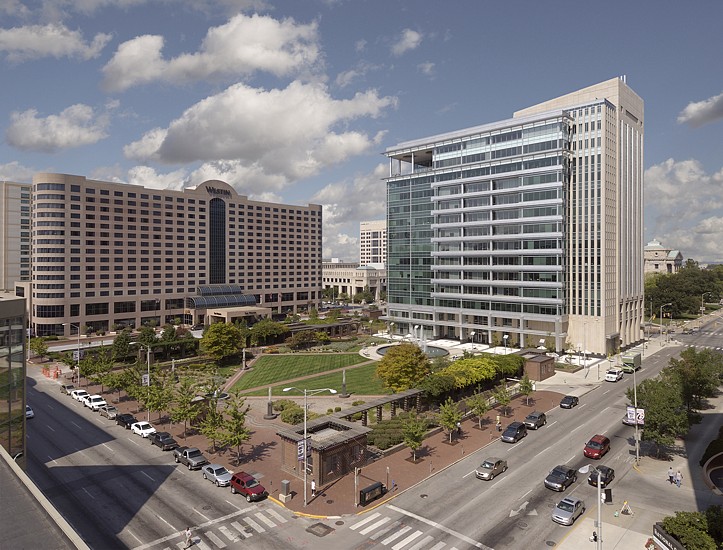 Simon Building, Indianapolis, Indiana

Client: Ratio Architects, Indianapolis, Indiana
The main subject of this image is the landscape architecture. I made many close-in photos of it, but the goal of this one was to show its context. Fortunately, there was a parking garage across the intersection which provided an excellent angle on it. I blended in the sky afterward, from my archive of sky photos.